Feiertage 2018: Öffnungszeiten Layup Shop Bern & Lieferzeiten Onlineshop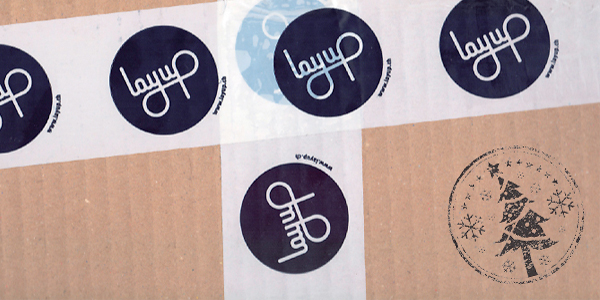 Bestellungen im Onlineshop, die bis spätestens am Freitag, 21. Dezember, 12.00 bei uns eintreffen*, werden rechtzeitig zu Weihnachten am 24. Dezember von der Post ausgeliefert. Alle Bestellungen die vorher bei uns eintreffen (werktags bis 12:00), werden wie gewohnt am gleichen Tag bearbeitet und mit A-Post der Schweizer Post versendet. Sie werden in der Regel am nächsten Tag geliefert!
* Bei Bestellungen mit Zahlung per Vorkasse muss die Zahlung spätestens am 21. Dezember bei uns gutgeschrieben sein, damit das Paket vor Weihnachten geliefert wird.
Der Layup Shop in Bern an der Monbijoustrasse 6 im Dezember und über die Festtage wie gewohnt geöffnet, nur am 25. und 26. Dezember sowie am 1. und 2. Januar ist er an den Feiertagen geschlossen. An zwei Sonntagen ist der Laden zudem für den Sonntagsverkauf von 13.00 – 17.00 geöffnet: am Sonntag, 16. Dezember und am Sonntag, 23. Dezember. Wir freuen uns über Euren Besuch!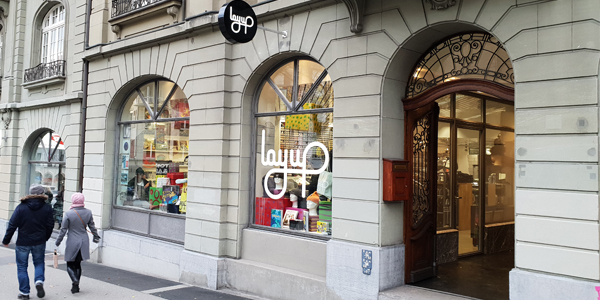 Cheers,
Euer Layup Team
---
Öffnungszeiten und Lieferzeiten Ostern 2018
Business hours Layup Shop Bern Easter Holydays 2018
Business hours at Layup Shop in Bern during the Easter Holydays:
until 28th March: normal business hours
Holy Thursday, 29th March: 10.00-17.00
Good Friday, 30th March: closed
Easter Saturday, 31th March: 10.00-17.00
Easter Sunday, 1st April: closed
Easter Monday, 2nd April: closed
From Thusday, 3rd of April: normal business hours!
Shipping time Layup Online Shop Easter Holydays 2016
All orders in the Onlineshop, received until 12.00 am on 28rd March are processed and shipped with priority mail of the Swiss Post and are expected to arrive the Holy Thursday, 29th March. (If you chose payment in advance, we need to receive the payment before 12.00 am on 29rd March.)
We wish you colorful Easter Holydays!
Cheers,
your Layup Team
---
Layup Online Shop – Geschenke rechtzeitig für Weihnachten 2017 bestellen
If you place an order before Friday, the 22th December, 12:00, in our Onlineshop , your order will be delivered on time before Christmas.
* Applies not for orders with "payment in advance". For orders with the payment option "payment in advance" we need to receive the payment until Friday, the 22th December to be able to ship the parcel in time!
---